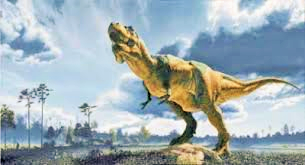 Welcome to the Living Dinosaur Wiki!
Living Dinopedia is a database for all information concerning Living Dinosaurs. Anyone can post their sightings without fear of ridicule. Have a nice time on the wiki.
Hello, I am Biocryptid21. My Brother and I created this wiki to share the knowledge of living dinosaurs with the world. I am asking anyone who is familiar with cryptozoology and/or dinosaurs and wiki coding to help this wiki in any way possible. Any edits on topic will help this site. I just have one statement for you, please be kind and do not insult others. Alright now, go edit! BioCryptid21 18:05, March 29, 2010 (UTC)
Latest activity
Edit
Community content is available under
CC-BY-SA
unless otherwise noted.